Copyright ©

Print Preview OCX
All rights reserved, January 2002.
Erez Business Softwares Ltd.
http://www.erezsoft.co.il
---
Welcome to Erez Print Preview ActiveX Control for VB6 Ver. 1.4.1

Download Guestbook VbTips

Screenshot Help File F.A.Q Home



Overview


ErezPP1_LTR ActiveX control is Left to Right direction and will work on any platform of Windows 32 BIT.

The control is free of charge with no any limits!!
We hope you enjoy it.

The control was designed for Visual Basic 6 to give developers an easy tool to make print and preview of their software especially for business softwares!! including:


Preview clearly mixed languages.


Print Preview text and graphics.


Preview clearly every page also after changing the Zoom.


Automatically switching all colors to black when printing to non color printer.


Automatically centering all pages including graphics, when required.


End user may send the pages to the printer considering zoom or ignoring zoom.


Developer can change all the captions of the control to his local language.


Load Erez printing file from disk and join it with the present print preview.


Spread text to a defined right point.


Save few or all pages to BMP files.


Print to PDF file.
Please see Faq_Erezpp


No need for additional files to distribute your program.
You need only the OCX file which its volume only 412 KB.



Technical Support


Besides the documentation provided with ErezPrintPreview control, we do not provide any technical support so please read carefully the documentation.




Download



| | | | |
| --- | --- | --- | --- |
| Download the control | details | File size | about Version 1.4.1 and history |
| ErezPP1_LTR | Print Preview - Left to right direction | 975 KB | ReadMe_LTR |
Download the required control to your hard disk.
Afterwards, extract it using WinZip and then run the file Setup.exe.



Help file


The control has help file name ErezPP.chm. The above download already includes the help file, But If you want just to look at the help file or download it without downloading the control then click ErezPP Help File.



---
Awards: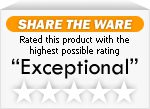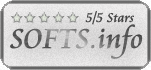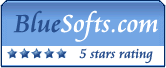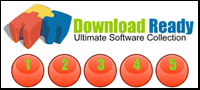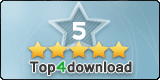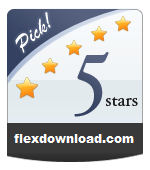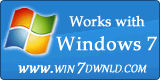 ---
For repository sites, the link to the Pad file of ErezPP1LTR is
http://www.erezsoft.co.il/padfile_erezpp/ep1ltr.xml

List of Programming Shareware-Freeware download sites